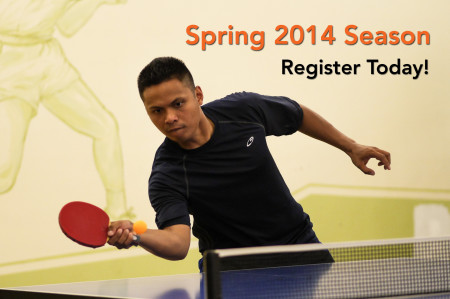 Registration is now open for the LATTF Spring 2014 Season (season runs from March to June):
Registration is usually handled by the team captain after getting approval from your home club owner (for more guidance on putting together a team see how to participate).
New to the league? See how the league works for all the details.
Need a team? If you want to play, but need a team, get help finding some teammates.
Team Roster Rules:
Team rosters must have a minimum of 3 and a maximum of 5 players.
All players must have a tournament or league rating as of 3/15/2014 (highest of the two used for players with both).
Maximum rating difference between players on team cannot exceed 300 points (500 points for teams with rating average above 2200 or below 1000).
Youth division players must be 14 or younger, high school division players must be 18 or younger as of 1/1/2014.
Questions?
Contact us and we'll be happy to help.