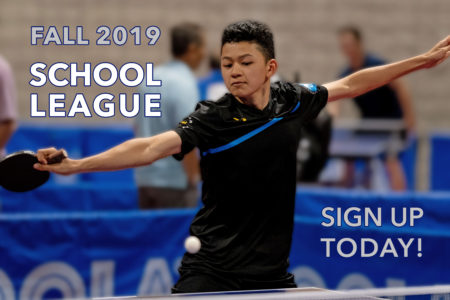 Registration is now open for the Fall 2019 Season of the LA Ping Pong Schools League (season runs from October to mid-December):
$250 per school
Registration deadline: October 14

Registration is usually handled by the team coach or manager after getting approval from your school (for more guidance on putting together a team see how to participate).
New to the league? See how the league works for all the details.

Spread the word: Share this downloadable league flyer with your friends, co-workers, and any other ping pong enthusiasts you meet.
Team Roster Rules:
Team rosters must have a minimum of 3 and a maximum of 5 players.
Each school can field up to 2 teams in the league.
School division players must be 18 or younger as of 10/1/2019.
Questions?
Contact us and we'll be happy to help.